Months ago, a group of men gathered their tools and set about to revitalize the buildings and property at 38 Euclid Dr. Walls were sealed and painted, insects were banished, soffits replaced, and a host of other cleanup and repair was done. The outside has been transformed, and the inside is getting there!

Our first task was ridding the buildings of the giant bee hive…everyone's thankful they are gone!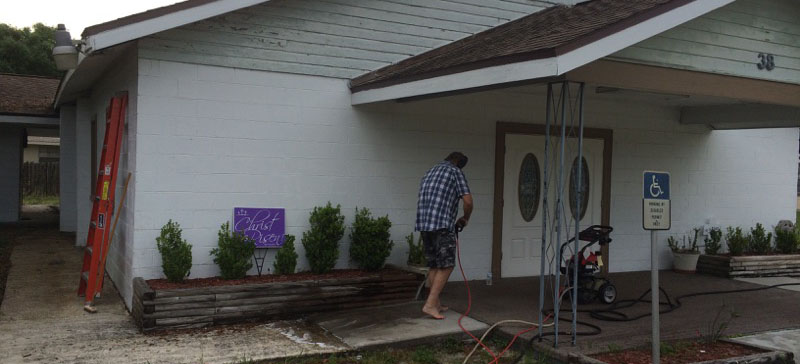 The work crew from Calvary Baptist Church of Lakeland revitalized the whole exterior of our buildings!!